Piano Private Lessons
Antonette C.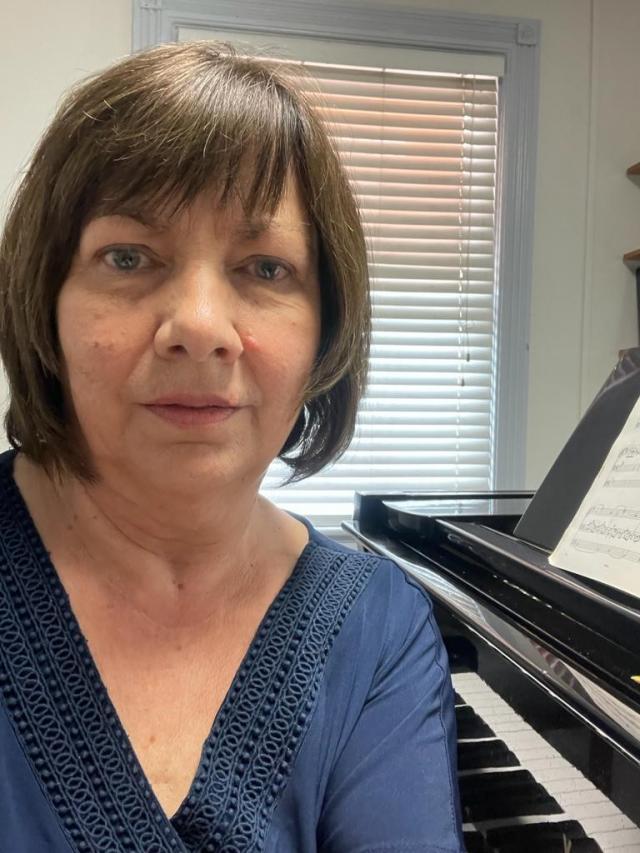 Antonette holds her L.R.S.M. (Licentiate of the Royal Schools of Music) in piano/organ teaching, and piano performance. Her past teaching experience includes the Zimbabwean College of Music where she taught piano in the Teachers' Training College to elementary school through college age students. Antoinette was a lecturer and accompanist to the South African National Defense Force Army Band. From her own piano studio in South Africa she prepared students for international examinations, concert performances, competitions, arts festivals and charity concerts. She has also directed choirs and helped voice students prepare for roles in a range of different musical productions, She is a member of several professional organizations including the Music Teacher's National Association and the Associated Board of the Royal Schools of Music.
Month to month
Monday at Music Learning Center
Rhianon D.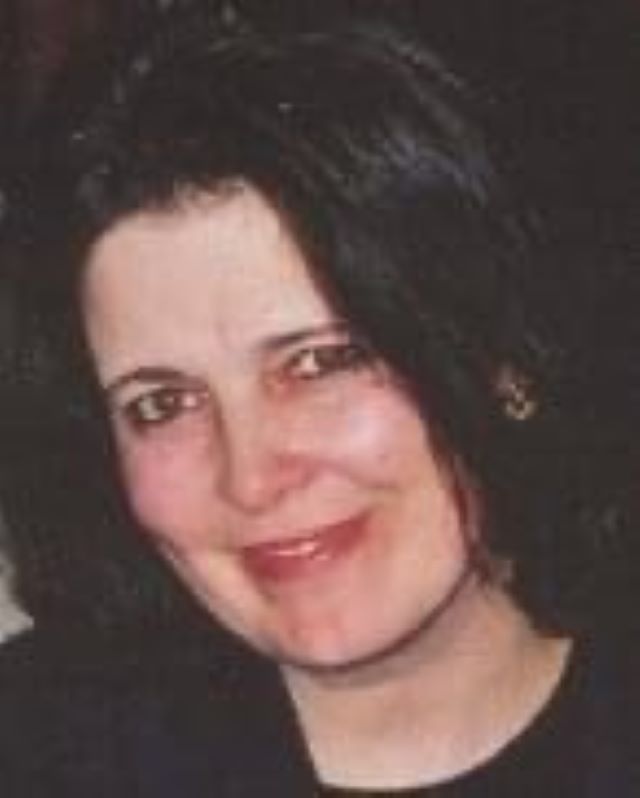 Rhianon studied music at the University of North Wales and privately with Marjorie Clementi at the Royal Northern College of Music in Manchester, England. She completed her Bachelor of Music degree in Piano Performance at the University of Hartford, Hartt School of Music where she studied with Paul Rutman and Alexander Farkas. Rhianon has been teaching private piano lessons to children and adults for more than thirty years. Rhianon also has served as an adjudicator at piano competitions, including the Connecticut State Music Teacher Associations' Spring Festival in Hartford, CT and the Audrey Thayer Piano Competition in Hartford. Rhianon actively performs as a piano soloist and accompanist.
Month to month
Saturday at Music Learning Center
Crystal G.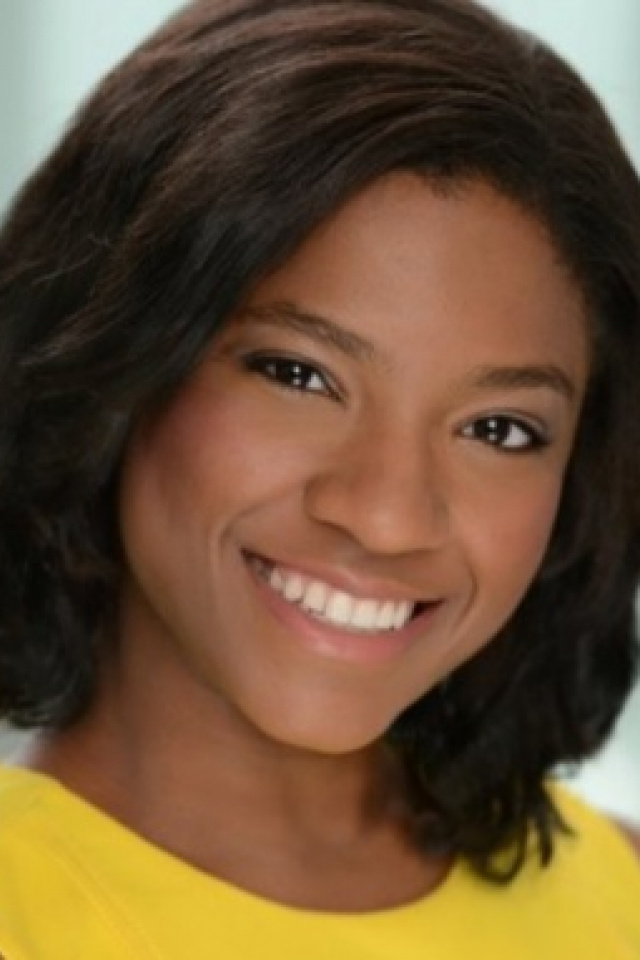 Crystal made her role debut with Taconic Opera as Blondchen in Die Entfürung aus dem Serail and Lauretta from Puccini's Gianni Schicchi. In 2022 she performed with Spoleto Festival USA in Charleston, SC for the world premiere of Rhiannon Giddens' and Michael Abels' new opera, Omar, as well as a featured soloist for their concert series. Since its premiere, it has received rave reviews from NY Times and Wall Street Journal. During her collegiate career, she has performed major vocal works by Verdi, Beethoven and Rachmaninoff at Carnegie Hall in NY and the Kimmel Center in Philadelphia, PA under the baton of Yannick Nézet-Séguin. During her graduate study, she performed several piano recitals in Greenfield Hall and other concert venues in the New York City area. Crystal has been a recipient of prestigious awards such as Manhattan School of Music Vocal scholarship, Westminster Choir College Voice Award in 2011 and second Place in 2013, Five Towns Music & Art Competition, and Harlem Opera Theater Competition. In recent years, Crystal has served as a studio artist at New York Opera Conservatory, CoOPERAtive in Princeton, New Jersey, Martina Arroyo's Prelude to Performance, New York Summer Opera Scenes in New York City and Le Chiavi di Bel Canto in Houston, Texas. In addition to performing, Crystal has enjoyed teaching for seven years in both Connecticut and New York. She teaches voice and piano for a wide range of ages and ability levels, from as young as 4 years old to adult. Crystal is capable of working with her piano and voice students in a variety of musical styles, including classical, musical theater and popular. Crystal holds a Bachelor of Music degree from Westminster Choir College of Rider University in Princeton, NJ and a Master of Music degree from Manhattan School of Music, both in Voice Performance.
No timeslots available at the moment.
Yvonne M.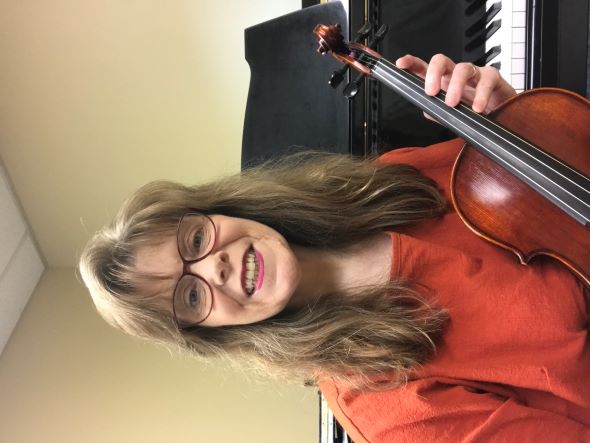 Yvonne began her piano studies at the age of seven, later adding flute and violin. She chose to pursue a degree in Psychology and graduated from the University of Pittsburgh with a Bachelor of Science, but music has always been at the center of her life. Yvonne retired from her career with the U.S. Federal Government in 2016 and returned to college to complete a Bachelor of Arts degree at Western Connecticut State University, Magna Cum Laude. Her studies have focused on both piano and viola. She is a recipient of the Ruth Ann Leever Memorial Scholarship and Award of Musical Achievement. Yvonne has been a member of the Danbury Music Centre's Community Orchestra since 2015. She has served as piano accompanist for the Danbury Music Centre's Summer Strings Program since 2017, and was a featured piano soloist in the Music Learning Center's Faculty & Friends Concert in 2018. She is a member of several professional organizations including the Music Teacher's National Association. Her goal is to instill in her students a lifetime joy of music!
Month to month
Tuesday at Music Learning Center
Month to month
Saturday at Music Learning Center
JoAnn R.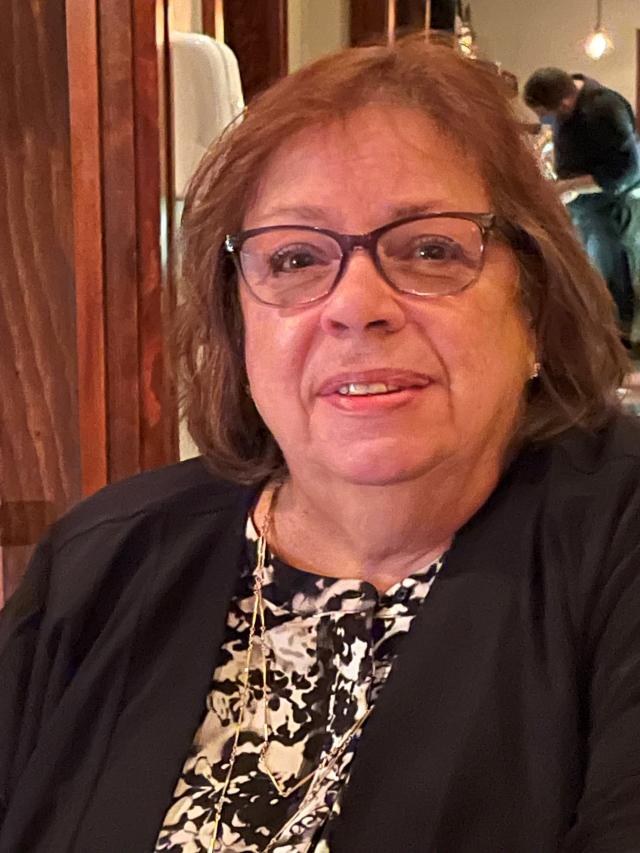 JoAnn received her Master Degree in Music Education from Western Connecticut State University. She has been teaching piano for over 40 years. JoAnn holds a New York State Certificate in Music Education. She began the pre-school music program at the Bethel YMCA. JoAnn retired after thirty years of teaching music in public and private schools and now focuses on her students at the Music Learning Center where she has been on the faculty since 2001.
Month to month
Friday at Music Learning Center
Month to month
Saturday at Music Learning Center
Sara V.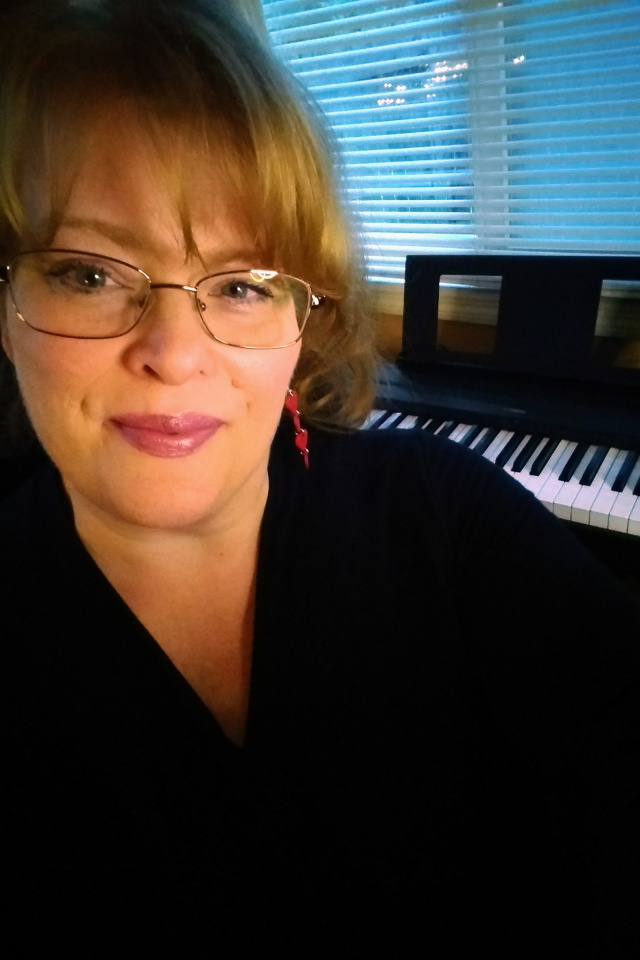 Sara received her Master of Music from the University of Illinois and her Bachelor of Music from Ithaca College. She has been singing for audiences since she was 4 and playing piano since the age of 8 competing on both voice and piano in the NYSSMA program and winning a spot in the coveted NYSSSA scholarship for acting. Sara has performed leading roles with opera companies in the United States such as Glimmerglass Opera, Tulsa Opera, and di Capo Opera (NYC) and has either placed as a finalist or won several awards and competitions in the US and Canada including the Richard Tucker Competition, Florida Grand Opera, the National Association of Teachers of Singing Award, the NOA/Marjorie Gordon Award (St. Louis Symphony). She's been a featured soloist at R&B festivals, local arts council concerts and in her own concerts singing and playing the songs she has written (Singer/Songwriter style). Additionally, she performs with her husband (a mallet percussionist, drummer, and pianist) in their duo "James&Sara". Sara is also the Music Director at The Meetinghouse (meetinghouse.life) Ridgebury Congregational Church in Ridgefield, CT.

No timeslots available at the moment.
James W.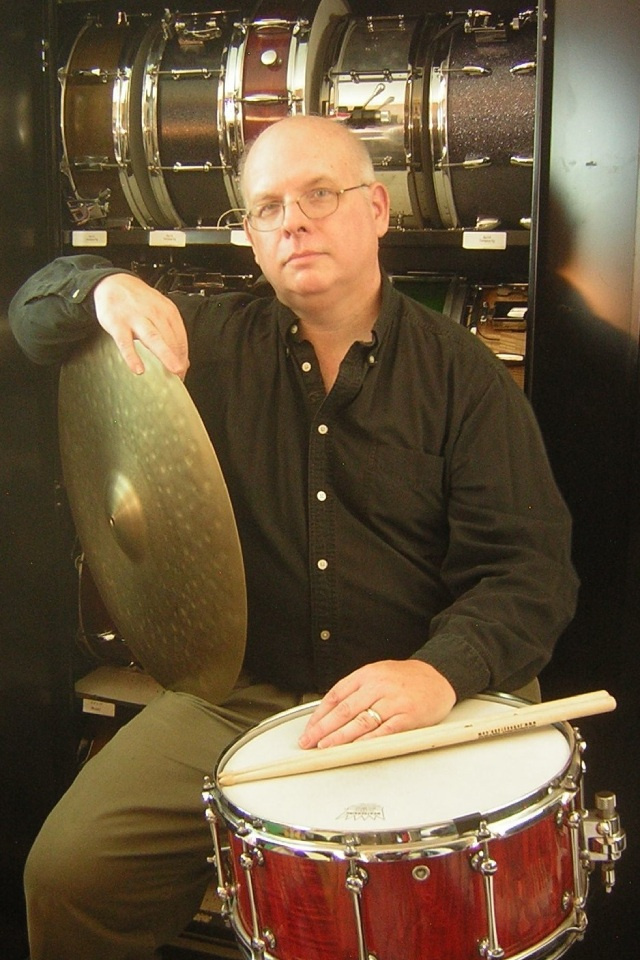 James has earned degrees in percussion performance from Ithaca College and Northern Illinois University. In addition to his work at MLC, James serves on the faculty of Keene State College in New Hampshire, teaching percussion and music technology, and directing the percussion ensemble. He has a wide range of performance experience, including jazz vibraphone, pan (steel drums), drum set, hand drumming, and piano. Locally, he has performed as a percussionist with the Ridgefield, Waterbury and New Britain symphony orchestras, and for over a decade has served as principal percussionist with the Wallingford Symphony Orchestra. He has toured Taiwan as a performer with the NIU Steel Band, a group which recorded his arrangement of movements from Handel's Water Music for steel band. He has had articles published in Percussive Notes (the official publication of the Percussive Arts Society) and authored the "Expressive Jazz Techniques" column for Jazz Player Magazine. James has taught at Ithaca College, Northern Illinois University, and Elgin Community College, and has presented clinics in percussion performance at numerous schools including WCSU, SCSU, Kent State University, Keene State College, and The Hartt School. Additionally, he has appeared as a clinician for the Connecticut and New Hampshire chapters of the Percussive Arts Society. James also plays piano focusing on Jazz and popular music, including Jazz Harmony and improvisation, synthesizers, and sequencing. James has been teaching since 1990.
Month to month
Monday at Music Learning Center
Month to month
Wednesday at Music Learning Center
Month to month
Saturday at Music Learning Center
Walter J.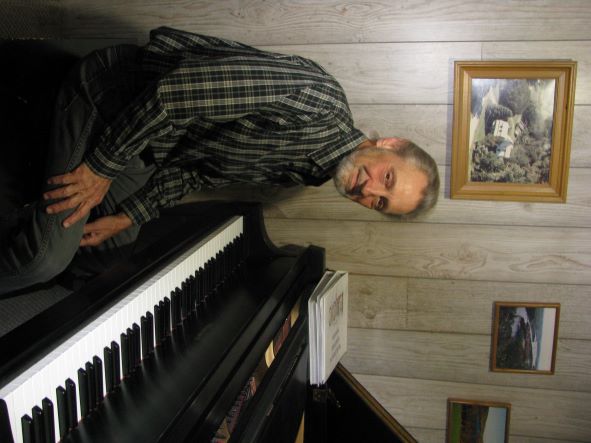 WALTER IS AVAILABLE FOR ONLINE LESSONS ONLY
Walter has studied piano from the age of four, instructed by Bruce Simons, the director of Yale Music School. He has taught piano and music theory lessons since 1966 to students of all ages. In addition, Walter has performed at many recitals and concerts and is a composer of piano music (samples of which can be found on SoundCloud). He holds a degree from the University of New Haven in another field of study.
Month to month
Tuesday at Music Learning Center
Maria O.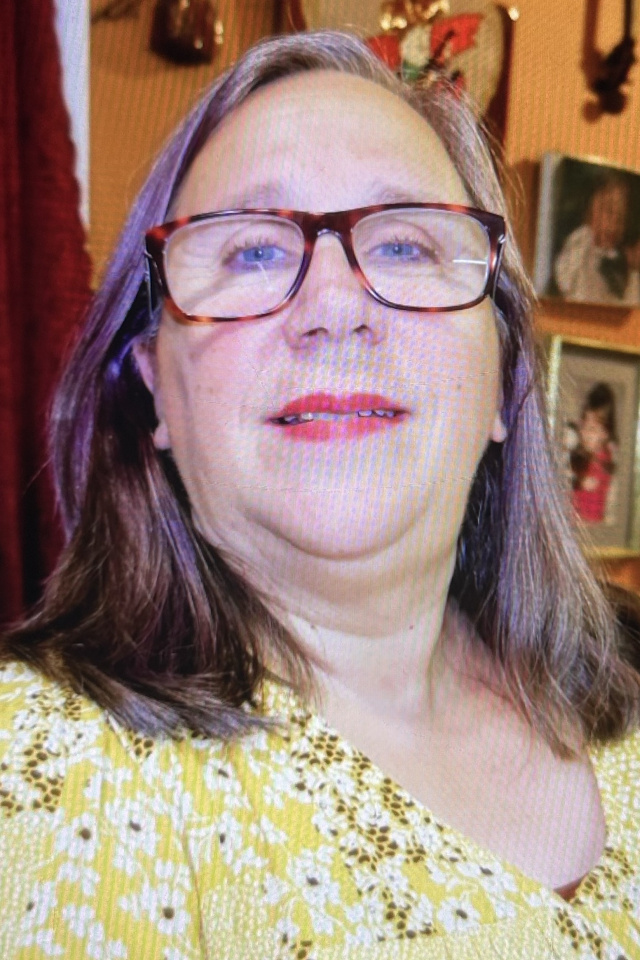 Maria received a Bachelors Degree in Music Education. She started piano and violin lessons at a young age and has always been immersed in the performing arts. She has a passion for teaching, and enjoys getting to know her students and developing a good rapport. Maria strives to tailor her lessons to the interests and optimal way of learning for each student. She has performed in Europe and across the United States. She has experience preparing students for solos, orchestral work and chamber music. She has taught all ages and levels for over 30 years, and has adjudicated for NYSSMA Festivals.
No timeslots available at the moment.